Mac Printing Guide
OSX, macOS, Bonjour, Printer, Print, CUPS, UNIX
Contents
See also: Mac - Adding a Printer, Mac Printing Tips, Visitor Printing, Printing, NRAO Acceptable Use Policy
Currently available printers
Charlottesville:    Linux, Mac

Green Bank:         Linux, Mac
New Mexico:       Linux, Mac
Basic Mac Printing, macOS 10.12+
NRAO managed macOS 10.12+ systems support CUPS printer installation via Managed Software Center (hereafter "MSC"). No printers appear on the default view - the "Software" tab - in MSC.
To view available printers, select the "Printers" category from either the "Categories" listing on the right side of the "Software" tab or the "Categories" tab.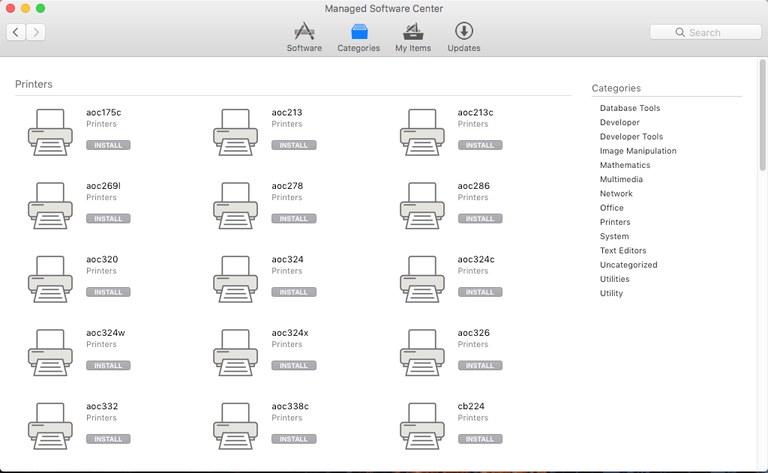 To initiate the installation of a specific available printer, simply select the corresponding "Install" button.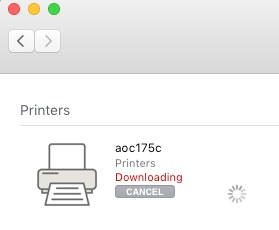 When the components required to install the selected printer have downloaded, MSC should switch over to the "Updates" tab for the final installation.

Select "Update All" to complete the installation.

Printers, once installed, will show an "Installed" label within MSC; additionally, the "Install" buttons change to "Remove" for printer removal.
Basic Mac Printing, macOS 10.4 - 10.11
All NRAO site now use "Bonjour" auto-discovery to publish CUPS printers for use by macOS 10.4 - 10.11 systems. For more information on printing in macOS, visit the Mac 101 page.
The easiest and most reliable way to add an NRAO printer to a Mac is from an application's "Print" dialog.  This example uses Firefox, but most applications (excluding Adobe applications) should behave similarly.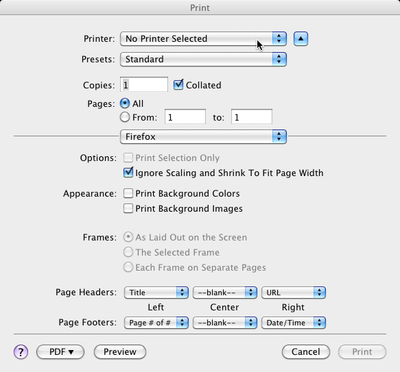 Choose the "Print" option in the application from which you want to print. Then pull down the "Printer" selector and choose "Nearby Printers." A menu should expand showing a list of discovered printers. If you do not see this option, you will need to add the printer from within System Preferences.
Select your desired printer from the list: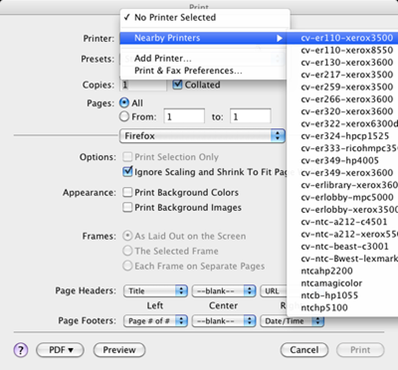 If the printer you are looking for does not appear in this menu, it may be restricted from printing via Bonjour -- contact your Helpdesk if you need to print to a restricted printer.
A dialog should briefly appear as macOS retrieves driver information from the CUPS server:

When this dialog appears the printer should be ready to use.
Removing a Printer
Open "System Preferences," then select  "Print and Fax", and click "Printing".
Select the printer you wish to remove and click the "-" button.