Signing a PDF
This article will walk you through signing a PDF in Acrbat Pro DC or Adobe Reader DC.
Signing Instructions
​1. Open the PDF you wish to sign.

2. Click the Tools button towards the top left, then click Certificates: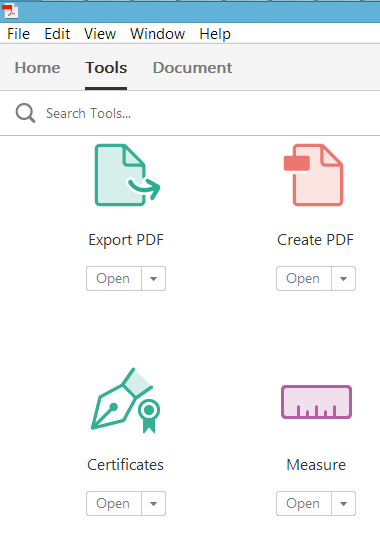 3. Next click the Digitally Sign button:

If you are using Adobe Pro, you will also have the option to certify a document, which looks very similar to signing. Keep in mind that by certifying you keep others from signing a document.


4. Click OK to drag a signature rectangle:



5. Drag a signature rectangle where you would like your signature to appear: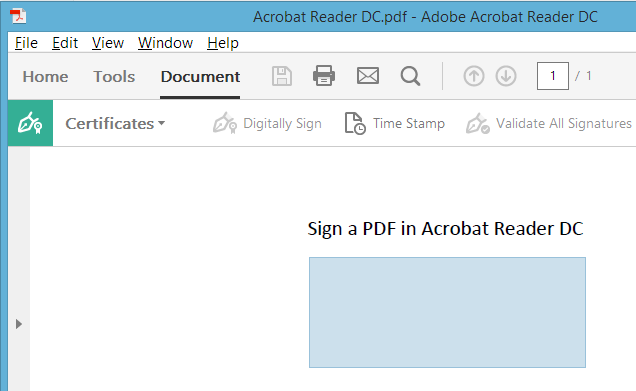 6. When you release the signature rectangle, a window will appear with signing options. Choose your signing certificate from the drop down menu. You may optionally customize the appearance of your signature.Click Sign.